The countdown is on – we are now within one month until Christmas! This coming weekend, Brockville is going to really pull out all the stops. There will be a lot to see and do, and it all starts on Friday.
Friday, November 29th
Black Friday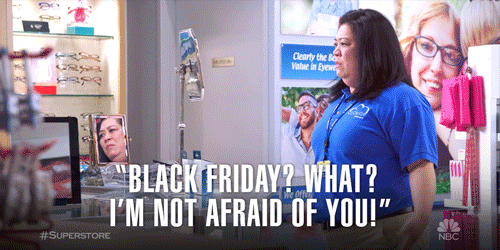 The American tradition is now firmly engrained in Canadian shopping culture, and downtown Brockville is going to embrace it – including Brockville Tourism! Many of the stores in Brockville will have their own Black Friday sales, including along King Street. To find out specifics for individual stores, we recommend checking the Downtown Brockville website, flyers or social media to find out what kind of deals they will be offering. It's a great opportunity to keep your money local during the holidays while still getting a great deal.
We CAN tell you though that the sales at Brockville Tourism are going to be fantastic. All regular priced items in store will be 30% off, not including consignment and food items. There also will be an hourly giveaway for Island Breakfast 2020 tickets, so shop early and often for your best chance to win!
Downtown Tree Lighting – 7pm
Once you're finished shopping, head down to the bottom of Courthouse at the fountain to see the lighting of the new mega tree! This is going to be Brockville's biggest and best tree yet, so you'll definitely want to come watch the official lighting of it. The Winter Classic crew will also be on hand to keep everyone warm with hot chocolate, and there will be food donation boxes available to help the Brockville Foot Bank.
Saturday, November 30th
Breakfast with Santa – 8:30am (Sold Out)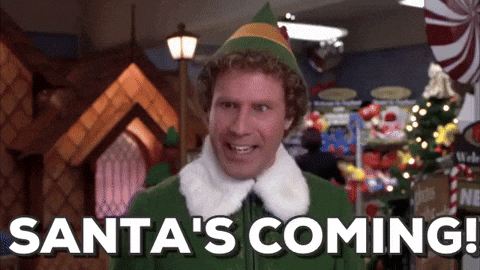 That's right – it's week two of Breakfast with Santa, and this one is going to be the most unique one ever! Hosted at the giant igloo at the Brockville Christmas Market, kids of all ages will get to meet with Santa. Make sure you bring your camera for some photos, and your letter for Santa as well!
If you were unable to book tickets to the Breakfast with Santa, don't worry! There will be one more on December 7th at Brimstone Wood-Fired Pizza, and tickets are available through Eventbrite.
Christmas Market – 10am to 5pm
The first edition of the Brockville Christmas Market will take place on the weekend of November 30 – December 1, 2019. This is an outdoor market, and will take place rain or shine, so make sure you're dressed for the weather! The Christmas Market will take place at the Tunnel Plaza (not in the tunnel, but the south exit at Blockhouse.)
There's going to be a lot to see and do, including music and children's activities! There will be a climbing wall, a bouncy castle and a gigantic 50′ slide. It's not all kids events though – in the evening, there will be the Rock the Block Dinner and Igloo party. This 19+ event will be filled with great music from Johnny Pandora, a Japanese rockabilly group. If you enjoyed the Red Hot and Blue festival this summer, you'll love the music in the igloo! Tickets are $75 for both the dinner (Starting at 6pm) and party, or $10 I(In advance, $20 at the door) for the party beginning at 8pm. Capacity is 100 people, so don't wait!
Brockville Rotary Santa Claus Parade – 5pm to 8pm
It's going to be a "Dickens of a Christmas" this year in Brockville during our annual Santa Claus Parade. The parade will begin at the corner of Pearl Street East and North Augusta Road at 5pm. It will go south on North Augusta Road to King Street East, and then turn right onto King Street East. The parade will run along King Street and will finish at the Metro and Old Leons lot.
River of Lights Opening Night – 8pm
It started with the tree of lights on Blockhouse Island. This year, it has spread to all of Blockhouse Island! Come and see the River of Lights, starting on November 30th. It will run right through December and will wrap up on January 2nd.
After the Santa Claus Parade, make your way down to the Tunnel Plaza. There will be a few speeches after the parade, and then the switch will be flipped to turn on the River of Lights display. On the opening night, Blockhouse Island will only be open to foot traffic, so make sure you're dressed for the weather.
Sunday, December 1st
The Christmas Market will continue to run through December 1st, from 10am to 4pm. Once the Christmas Market is closed, the River of Lights display will run from 4pm to 11pm. From 4-5pm and from 10-11pm, the lights will be a static light show. Between 5-10pm, the lights will run as a sound and light show that you can listen to from the speakers outside or through your car radio! Keep an eye on the River of Lights Facebook event to find out the dial number.
Otter Build a Snack – 1pm to 3pm
If you're worried about Brockville's resident otters not getting Christmas gifts, don't worry! The Aquatarium will be running their Otter Build a Snack program every Sunday in December from 1-3pm. For $5, you will be able to choose the shape of your snack, make it, personalize a gift tag for the otters, and will receive a picture of the snack and the Aquarist giving the treat to the otters through email. This event will run first come first serve while supplies last per date.
Throughout the first week of December…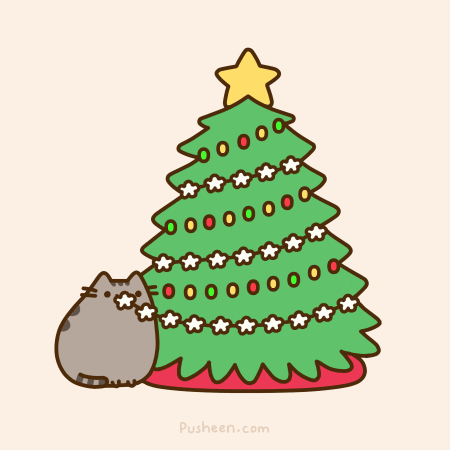 To keep on top of everything happening in Brockville, both through the holiday season and throughout the year, make sure you're on our mailing list! We send a schedule out of events happening throughout the next seven days every Thursday.